FACILITIES
State-of-the-Art Facilities to Enhance Your Learning Experience
At Infomax College, we are committed to providing a dynamic and comprehensive learning experience that empowers students to reach their full potential. Discover the possibilities with Infomax College.

Computer Lab
Our computer lab is equipped with 48 desktop connected to network infrastructure that allows students to access various software and tools for practical session. We also have high speed internet and Wi-Fi connectivity across the college.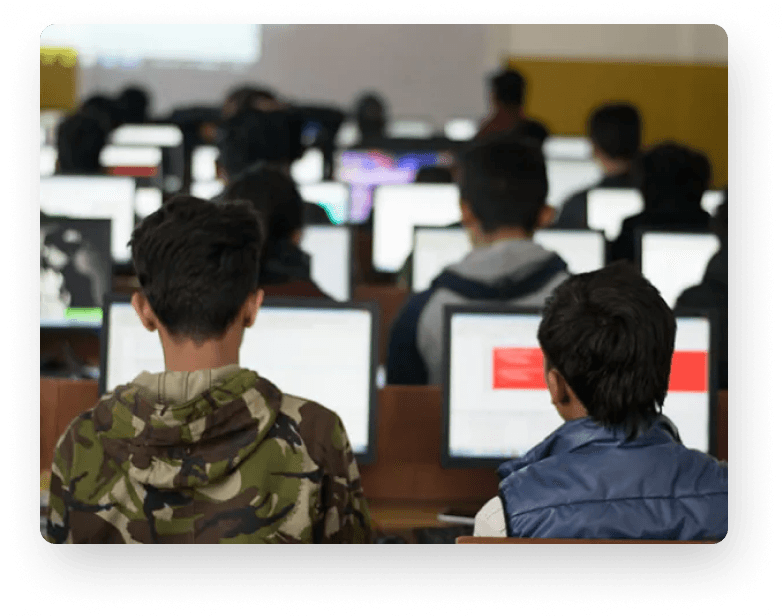 CISCO Networking Lab
Networking lab at Infomax has sufficient CISCO switch, routers and high performance desktop that help students to understand network protocols, practicing network troubleshooting skills or designing and implementing a secure network infrastructure.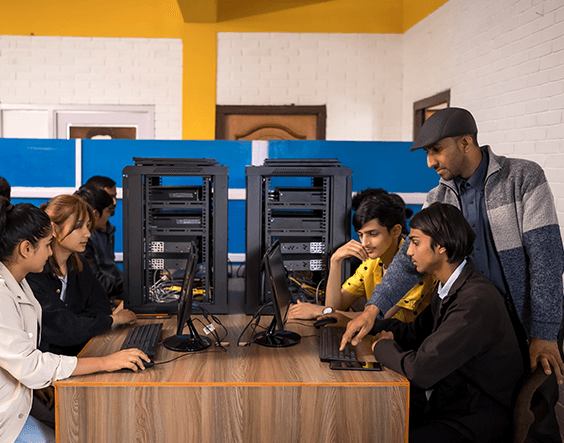 AI Lab
In Partnership with All India council for Robotics and Automation we have a full-fledged AI Labs with 3D Printers, Arduino, sensors, drones, various digital, electrical equipment, high performance server and i7, i9 computers, which serves as a hub for innovative thinking, foster creativity and conducting experiments and prototyping AI models.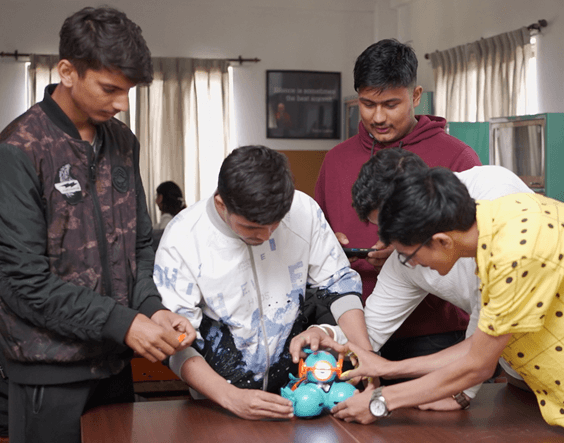 Digital Lab
Digital Lab has sufficient sets of Digital Logic trainer and Microprocessor kit that help students for their practical session.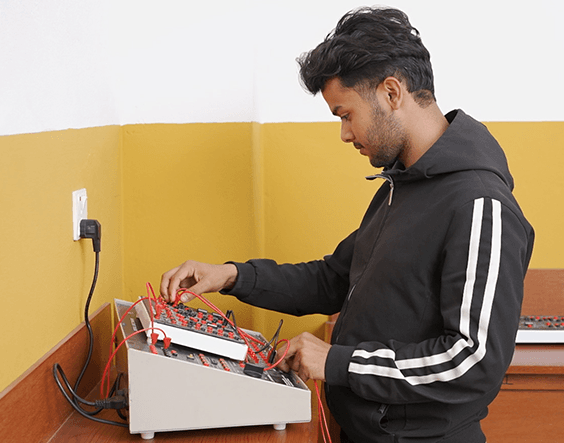 Library
The College library has more than 3000 book titles, journals from various authors and publications house. In addition University provides easy access to e-library where students can access to e-books and online journals through ProQuest, Emerald Insight, Sage Journals and many more.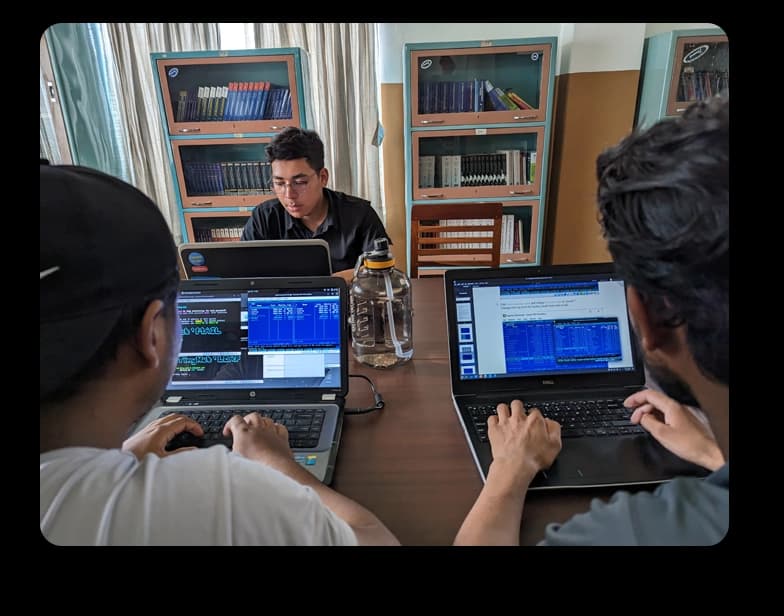 Sports
We have a various sports facilities such as Table Tennis, Badminton and 7 A side football pitch that promotes physical fitness, skill development and social engagement.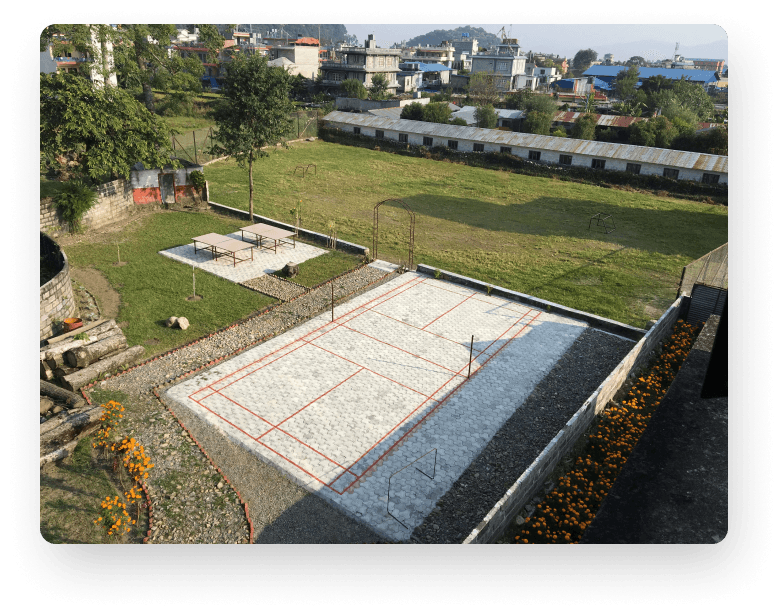 Canteen
Our canteen located on the top of the building provides freshly prepared meals, snacks and drinks at affordable price with panoramic view of Annapurna range where students gather to socialize, relax and refuel during breaks between classes.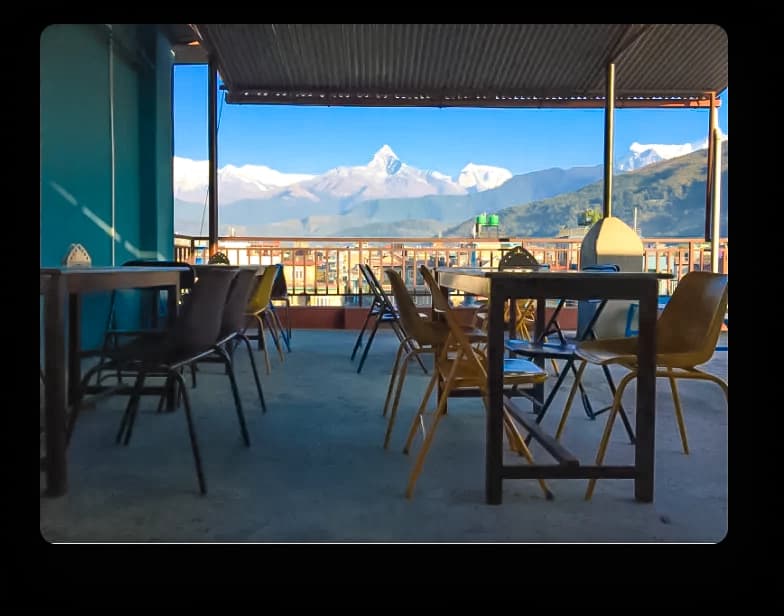 Lecture Hall
Lecture hall in our college is organised with modern furniture and visual aids with tall windows for adequate lighting and ventilation to ensure a comfortable and conducive learning atmosphere.