B.Sc.IT
Bachelor of Science in Information Technology
Aim of Course
Familiarity with a broad range of information technologies and how they are used.
An understanding of frameworks and planning techniques for the strategic management of information systems in organizations.
The ability to critically evaluate and apply appropriate strategies and techniques to the development of information technologies.
Entry Requirements
Successful completion of 10+2 or equivalent (any discipline) with minimum 50% marks in Mathematics at SEE level OR
Successful completion of A-Level with at least a pass in 3 subjects OR
A qualification that APU accepts as equivalent to the above
Message from Program Head
I am delighted to welcome you to the Bachelor of Science in Information Technology program at Infomax College.
In today's digital age, information technology plays a crucial role in shaping the world we live in. The BSc IT program is designed to provide you with a strong foundation in IT principles, methodologies, and technologies equipping you with the skills needed to thrive in this rapidly evolving field.
During your time in the program, you will explore a diverse range of subjects including, Programming, Networking, Database Management, Web development, Cloud computing, Data Center Infrastructure, SAP ERP and many more. Our academic team of experts will guide you through engaging lectures, hands-on projects, individual/group assignments, and presentations.
BSc IT program at Infomax goes beyond technical skills. It also emphasizes critical thinking, creativity, and effective communication and enables you to analyze complex problems, think innovatively and collaborate with interdisciplinary teams. In addition to classroom activities, you will have opportunities to engage in practical applications of your knowledge. The internship and final year project will provide you with real-world exposure and insights into the IT industry.
Be curious and be open to new ideas and emerging technologies.
We are committed to your success and are excited to see you grow into confident and competent IT professionals.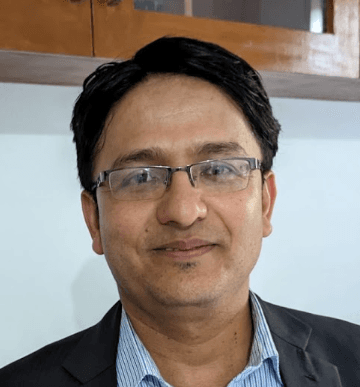 Er. Yuvaraj Sharma
MSc in Computing with Systems Security Management
University of Gloucestershire (United Kingdom)
Career Option
System Analyst
IT Consultant
Information Systems Analyst
Chief Technology Officer(CTO)
Faculty for Information Technology
IT Officer
DevOps
IT Auditor
IT Project Manager
System Administrator
Web designer
Programmer
Cryptographer
Quality Assurance Engineer
Course Overview
DURATION
3 Years (6 Semesters)
RECOGNITION
Approved by Ministry of Education, Nepal
Equivalence by Tribhuvan University
CLASS TIMING
Morning:
6:00 AM - 10:30 AM
DEGREE AWARDED BY
Asia Pacific University of Technology and Innovation (APU)