MBA
Master of Business Administration
Aim of Course
An opportunity to develop knowledge and skills as a business manager in various work settings
A platform to improve effectiveness in any present and future management roles
Developing capabilities in integration of knowledge, skills and personal qualities that are applied appropriately in response to various circumstances
Entry Requirements
Bachelor's degree with minimum CGPA of 2.50 (45%) or equivalent
Message from Program Head
I am proud and privileged to welcome you to our Infomax college of IT and Management MBA program.
The MBA program will provide you with the knowledge, skills and mindset required to excel in the dynamic and ever-changing business world.
Over the course of your MBA Studies, you will be exposed to a comprehensive curriculum that covers a wide range of business disciplines including Managerial Accounting, Finance, Strategic Marketing, Entrepreneurship, Technology Management, and many more. Our dedicated and supportive lecturers will guide you through engaging lectures, case studies, presentations and interactive discussions to deepen your understanding and sharpen your analytical abilities.
MBA is not just about classroom and lectures, it is also an opportunity to make new friends and establish network from various backgrounds and industries as they will become your lifelong professional allies and friends. Furthermore take advantage of the numerous extra activities, workshops, and networking events organized by the college as it will allow you to broaden your horizons, practical insights and explore potential career paths.
Embrace the challenges, Seize the opportunities and make the most of your time here. We are excited to see you thrive and make a lasting impact in the world of business.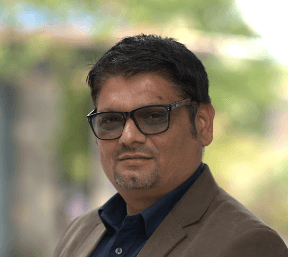 Dr. Arjun Sigdel
PHD, MBA, BE Computer
Career option
Banking Manager
Business Development Manager
Finance Manager
Human Resource Manager
Logistic and Supply Chain Manager
Operation Manager
Procurement Manager
Project Manager
Sales and Marketing Manager
Market Researcher
Business Consultant
Business Research Analyst
Entrepreneur
Course Overview
DURATION
2 Years (4 Semesters)
RECOGNITION
Approved by Ministry of Education, Nepal
Equivalence by Tribhuvan University
CLASS TIMING
Morning: 6:00 AM - 9:30 AM
DEGREE AWARDED BY
Asia Pacific University of Technology and Innovation